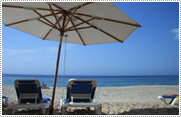 Things To Do Within Praia Del Rey

Things To Do Near Praia Del Rey
You will find there is plenty to do within the private resort of Praia Del Rey. Take a look at the different activities the resort has to offer.
- Golf Clubhouse
- Tennis Club
- Marriot
- concierge service
- Private Beach Access
- gift shop and convenience store

Golf Clubhouse
The clubhouse offers access to the world class 18-hole golf course that runs throughout the resort. There is also fine dining and leisurely rest areas.
Learn more about Praia Del Rey World Class Golf.



Tennis Club
With courts a block away, you may find yourself playing a couple matches of tennis before your trip is over.

Praia Del Rey Marriott Resort
Even closer than the beach is the Marriott Resort. Visit the official Marriott resort website here.



Here is a list of activities the Marriot provides:


- membership access* to outdoor and indoor pools, workout facilities, towels, outdoor lounge area, and beachfront seating.
- poolside bar and restaurant
- two indoor restaurants
- internet access*

Ready to explorer Western Portugal? Take a look at the different activities offered near Praia Del Rey.



Peniche
Just a twenty minute drive from PDR lies the hotspot of Peniche. This bustling harbour town presents everything from shopping, & oceanfront dining to scuba diving and surf lessons. With rows of public beaches and picturesque scenery, there's never a dull moment in Peniche.
Here you will find incredible photos.

Berlengas Islands
Take one of the hourly boat taxis to true paradise. Just off the shore of Peniche lies the pristine natural reserve called Berlengas Islands. A small private beach facilitates extraordiary snorkelling, while a thirty minute hike will take you across the entire main island. Fit with a working lighthouse, restaurant, cafe, restrooms, camping grounds, and historic fort, this island has it all.
Take a look at some astonishing photos of the islands.

- Homepage -
Head back to the homepage
for general information on the Praia Del Rey villa.
- Accommodations -
Get Acquainted with our villa.
From our 3-bedroom interior to the backyard pool and jacuzzi, come on in and make yourself at home.
- Reservations -
Paradise costs less than you think.
Check our going rates and availabilty. Here you will find all the booking information you need.



Location
- set within a quiet villa neighborhood of the resort
- near the resort tennis club
- 10 minute walk to the beach
- Multiple beach access points in the resort
- 5 minute walk to the golf clubhouse
- 10 minute walk to the Praia del Rey Marriot

Services
- maid service
- "call-in & pick-up" food order service from clubhouse
- excellent on-call assistance from on-site resort office